Wireless Logic Nordic Business SIM Card Solutions
– Your preferred telecom operator for M2M and IoT solutions
Welcome to Wireless Logic Nordic
Wireless Logic Nordic - formerly SimService is Europe's leading M2M & IoT provider. Over 4 million devices connected to our platforms globally and 20+ years of experience with M2M & IoT- Connectivity. We are ISO 27001 certified.

Wireless Logic Nordic webshop for business offers advanced SIM card solutions and services for control, regulation and monitoring of data between M2M and ioT devices, machines and devices. In addition to the SIM cards themselves, we also offer a specially designed online tool for managing your own SIM cards.


Everything is possible
Each M2M & IoT solution is unique and the possibilities are endless. In collaboration with your company, we develop and adapt a communication solution that meets your company's wishes and business needs. The collaboration ensures that your decision basis is based on the most optimal solution.

Contact our Customer Advisors for more information.
Customize Your Own SIM Card Solution for Your IoT and M2M Devices
Customize the configurator below to your needs and send it to us. Then we will return with a good offer for you.




We Offer
Hos Wireless får du mere end blot et SIM-kort. Vi går langt for at sikre at dine enheder er på nettet og yde en god service generelt.


SIM card
2FF standard SIM cards
Embedded SIM
3 i 1 SIM cards (standard, micro og nano)
SIM card with deactivated PIN and PUK


Services
Data, SMS and CSD / voice
IPV6
Static IP (secured network)
Services and mobile data connectivity to the
M2M and IOT business
Network
One operator with access to more network
Network alert system
M2M & IoT Solutions
Tailor-made SIM card subscriptions that connect devices worldwide
Year and monthly subscriptions with or without static IP
Plug and play SIM card solutions for your M2M and IoT devices
Support & Advice
Great insight and many years of experience in
the M2M & IoT business

SIM card and network support
Help to closed network setup


Connectivity Tools
SIM card connectivity management platforms
(aktivering og spærring)
SIM card usage monitoring
APIs for integration with your system
Online tools for Connectivity & SIM card administration
With Wireless Logic you get not only SIM cards, but also an online platform with tools to manage and monitor the consumption of your devices on the premises.


SimOnline

The SIM card management tool SimOnline gives you and your company your own access to monitor consumption and regulation of all your devices. This can contribute to the optimization of resource consumption as well as the consequent reduction of administrative costs. The SimOnline platform also offers API access so you can control the SIM cards from your own system.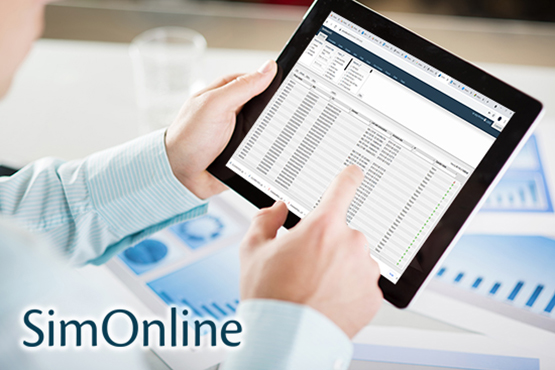 SIMPro

The SIM card management tool SIMpro is for you who need to monitor and control your IoT devices abroad and are interested in SIM cards with other operators. The SIMpro platform also offers API access so you can control the SIM cards from your own system.